Blog
Do you want to get as many miles out of your car as you can? If so, you must make sure you take good care of it. That means that you need to change your oil from time to time. We are Webb Toyota, and it is our pleasure to provide you with access to a service center that is always available to help you take care of your car.
Are you looking for a new SUV? If so, you should consider going with a 2023 Toyota RAV4. The RAV4 has been one of the most popular SUVs on the market for a long time, and the 2023 Toyota RAV4 is going to be a solid addition to this legacy. We are Webb Toyota, and it would be our pleasure to help you find the right vehicle to meet your needs.
If you are looking for a midsize pickup truck, you have probably heard about the 2023 Toyota Tacoma. This is a powerful, cost-effective, durable pickup truck that has been popular in the truck market for many years. Now, lots of people are excited about the 2023 Toyota Tacoma, and at Webb Toyota, it would be our pleasure to give you an opportunity to test drive one.
There are lots of people who are interested in the 2023 Toyota Tacoma. This is a powerful pickup truck that has an impressive payload and towing capacity, but there are also several technological features you should know about. We are Webb Toyota, and it is our goal to provide you with access to a wide variety of vehicles.

We are Webb Toyota, and it is our goal to consistently be one of the first dealerships in the local area to get new vehicles on our lot. This includes the 2023 Toyota GR86. Take a look at some of the interior highlights of this vehicle, and reach out to our team if you would like to test drive one for yourself.

What are a few of the most important maintenance tips you need to follow if you want to take care of your car this autumn? Take a look at several key tips below, and swing by Webb Toyota for your next maintenance visit.

If you are in the market for a new vehicle, do not overlook a 2023 Toyota Camry. For a long time, the Toyota Camry was one of the most popular cars in the world, and the 2023 version will only add to the legacy.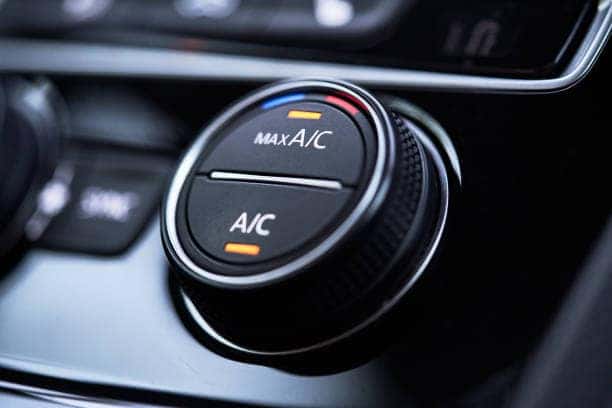 It is not exactly a secret that it can get hot in the local area, particularly during the summer. You deserve to be comfortable as you drive from place to place, and having a functioning air conditioner is a necessity. At Webb Toyota, it would be our pleasure to help you find a new vehicle, but we also want to help you take care of your vehicle.
If you see the check engine light come on in your car, it is only natural to be concerned. There are a lot of people who are worried that the check engine light could mean that the car is totaled. In reality, this is not always the case. Of course, it is important for you to get the car looked at as quickly as possible, as there could be serious issues developing. At Webb Toyota, it would be our pleasure to help you identify possible problems with the check engine light.

At Webb Toyota, it would be our pleasure to work with you personally to help you find the right truck to meet your needs. There are two separate Toyota truck models to consider. The first is the Toyota Tundra and the second is the Toyota Tacoma. How do you know which one is right for you?

Performing regular maintenance on your Toyota will maximize performance, dependability, and safety. It will also help preserve your vehicle's resale value. A key to performing regular maintenance is following Toyota's recommended maintenance guidelines.

The arrival of spring means you'll soon be getting out more. Before you jump in your car and take off, there are a few maintenance tasks you should attend to first. The following checklist will ensure that you and your vehicle are ready for warmer weather. 

Your vehicle utilizes a variety of fluids to run efficiently and as smoothly as possible. Oil is important for the engine of your vehicle. As your vehicle's engine is running, oil continually circulates through the engine, fulfilling several roles in the engine. Therefore, you need to routinely change the oil that is in the engine of your vehicle. More importantly, you need to make sure that the engine always has enough oil circulating through it.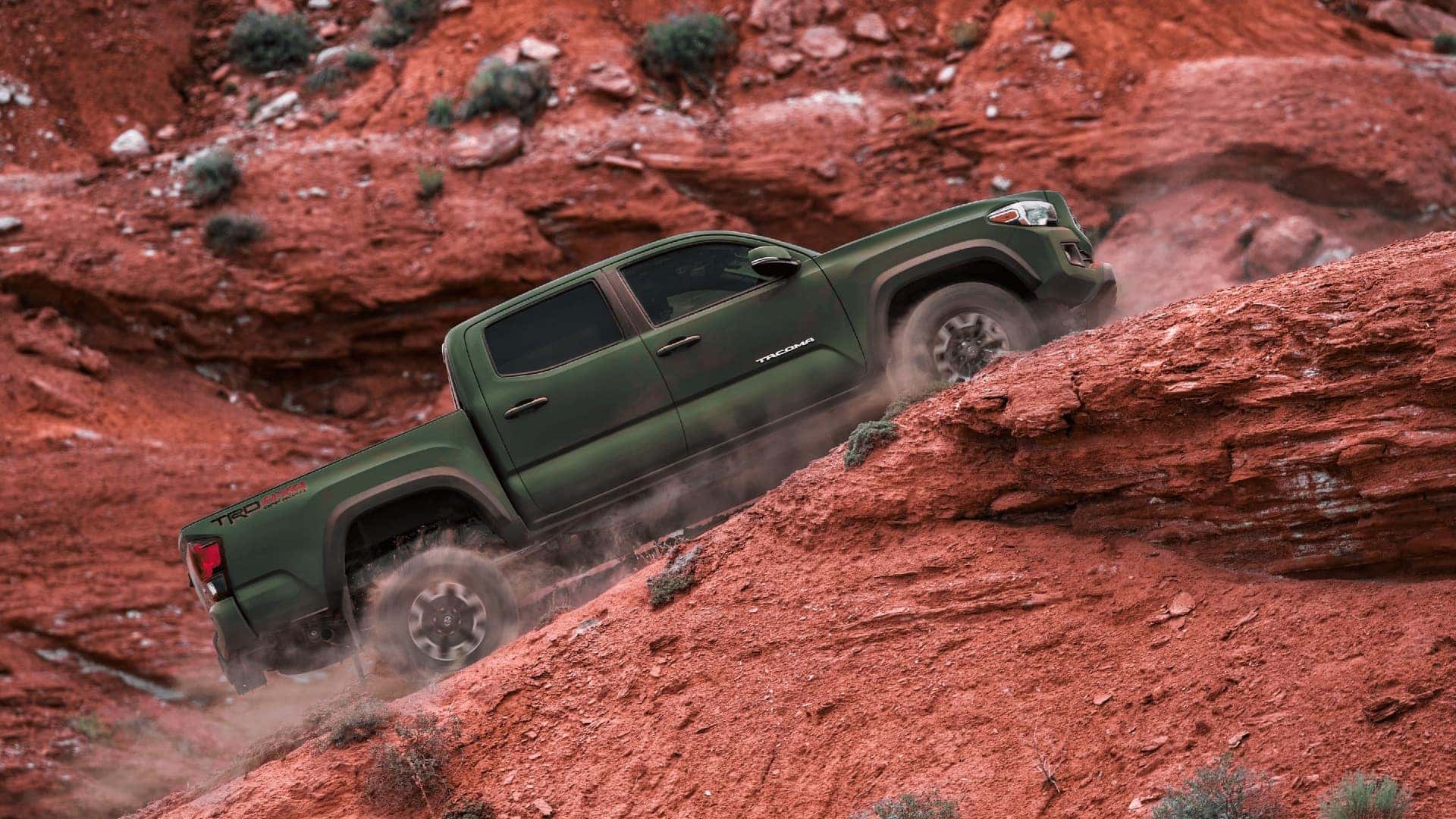 The 2022 Toyota Tacoma is an adventurous mid-size pickup truck with features that make it an excellent vehicle for on-road and off-road experiences. The new Toyota Tacoma is available in eight trim configurations, providing drivers with a range of vehicles and features to select between. The Tacoma features many great standard technologies and can be equipped with excellent optional technologies as well.
How to get the most money out of your deal with the least amount of effort. For the most part, it's logical to expect that you'll have to give up your old car to buy a new one. Customers should take advantage of trade-ins when possible.
The air filter in your vehicle is the part that protects your engine from containments in the air. Your air filter cleans the air of dust, leaves, dirt, and other contaminants before the air enters your engine.

A vehicle's transmission is an entire unit that is composed of a much smaller series of parts. There are many moving parts in a vehicle's transmission and these parts move quickly as the vehicle is running.

Now's the time to decide if you should buy a new or used car. It can be a tough choice. Many people are caught between the two because each option has its own benefits.
As a living legend, the Toyota Tacoma has reigned as America's best-selling mid-size pickup truck for the last 16 years. Oozing exceptional value, head-turning good looks, unrivaled capability, and volumes of versatility, the Tacoma is in a class of its own.

Your car needs to be maintained for this hot month. The good news is that there are quite a few maintenance tips for you to deploy to prepare you for the season.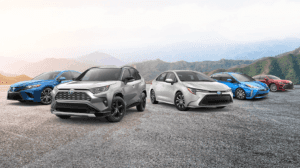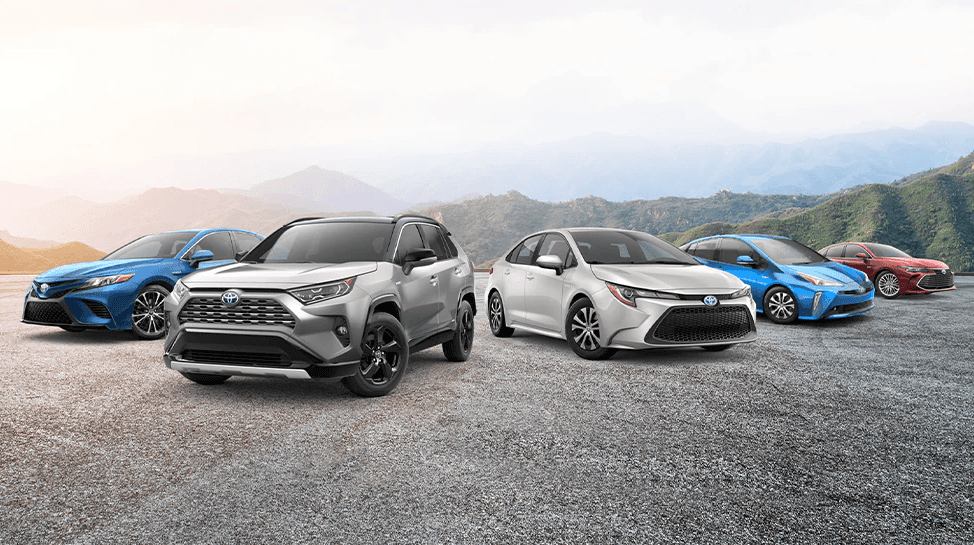 At Webb Toyota, we think enough of the brand that we committed our dealership to it. Our dealership is bursting with a large selection of its cars, trucks, SUVs. But why should buy Toyota, one of the world's most popular brands? Find out here.